MiniDiv
Introduction
I based this module on HAGIWO's clock divider module. It's great for rhythms.
It can also be used to add sub-octaves to audio signals. Just make sure that the mixer you're going into is AC-coupled and buffered.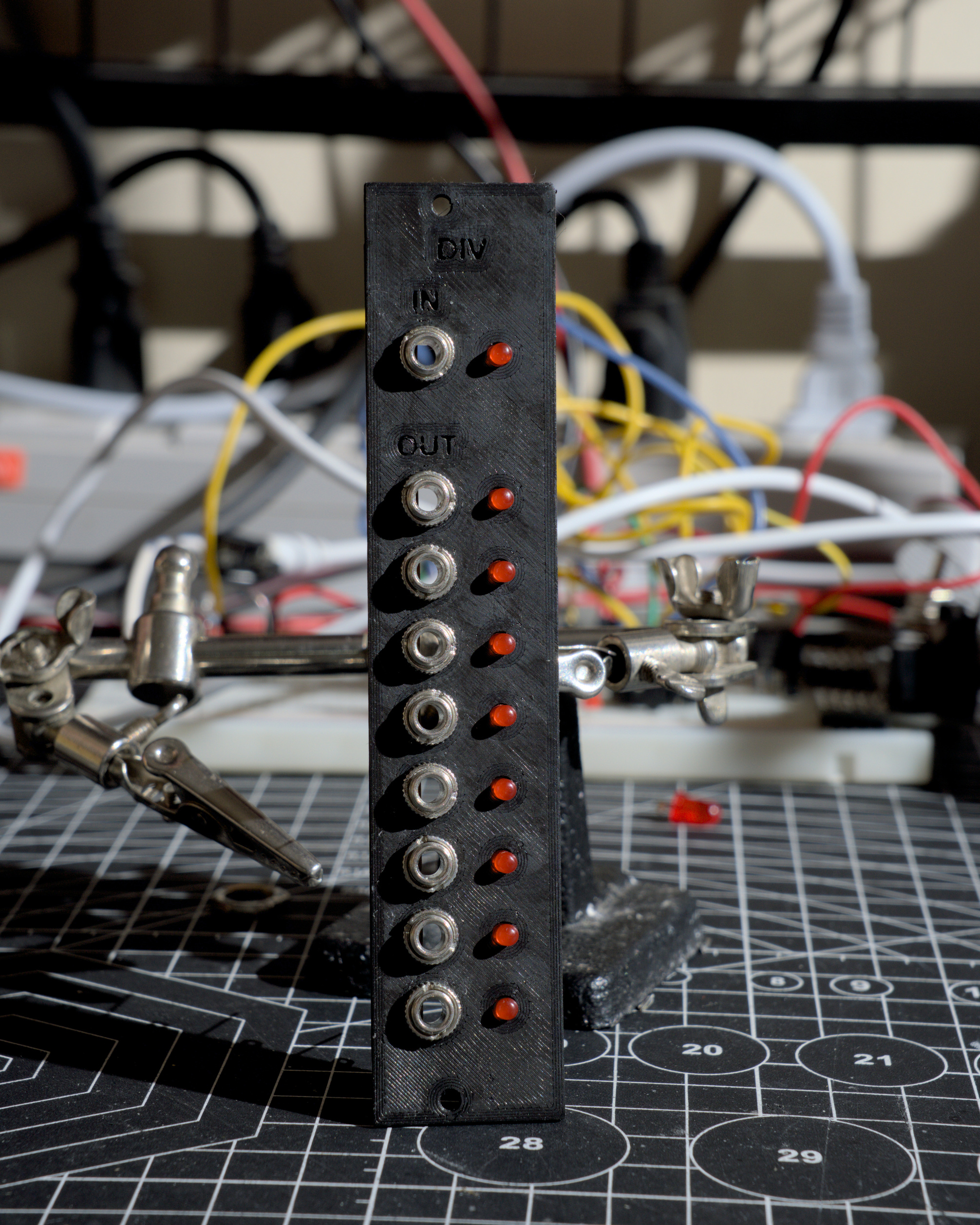 I built this one as a point-to-point circuit.
Demo
Watch a demo of this on my Youtube channel!
Schematics
This is a very simple circuit. For my build, I didn't include the Reset jack to save some space on the panel. If you do that, make sure to connect pin 11 of the CD4040 to ground.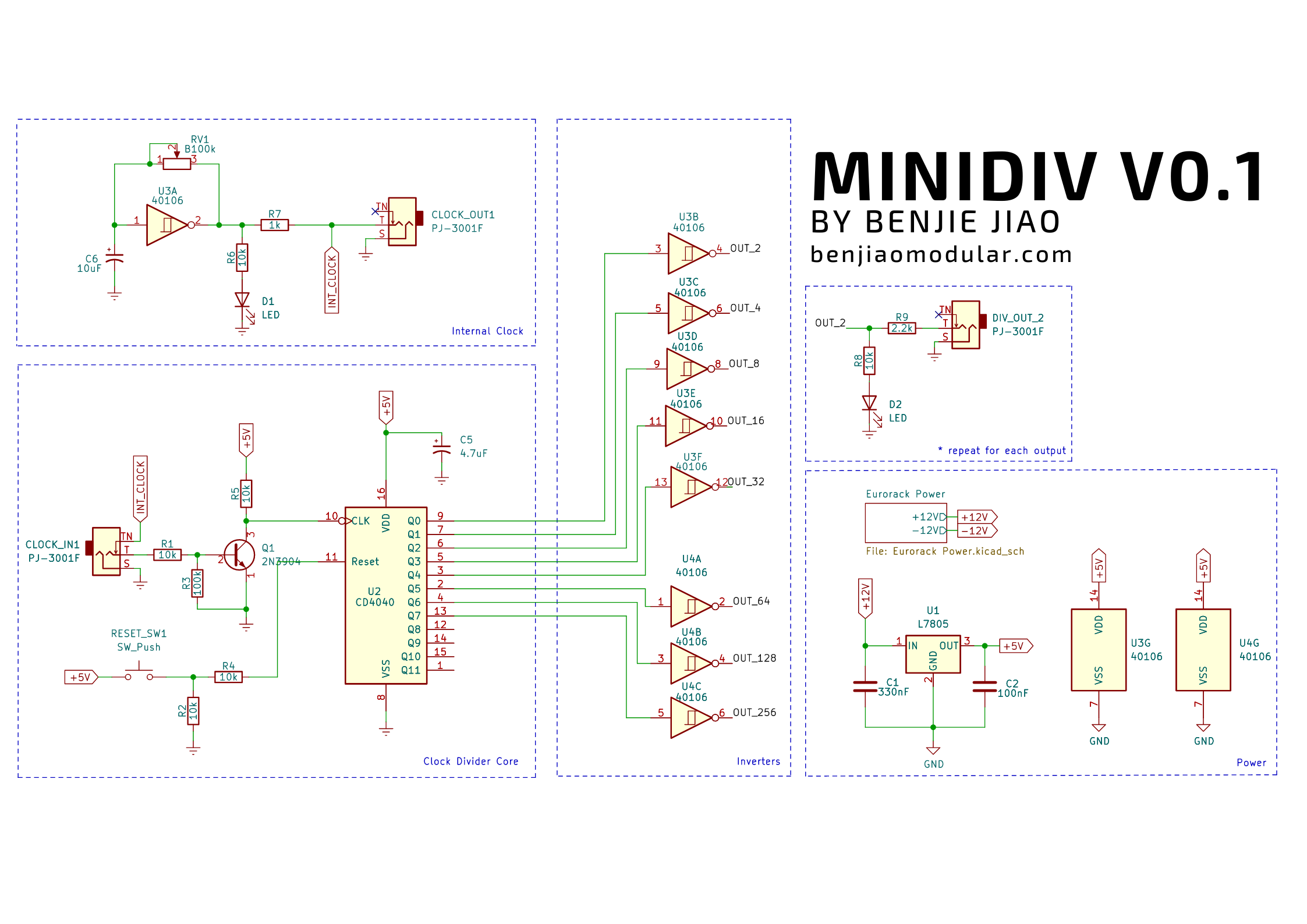 Front Panel
I used my EuroPanelMaker module to make the front panel for this. You can find the OpenSCAD file for it in the examples section.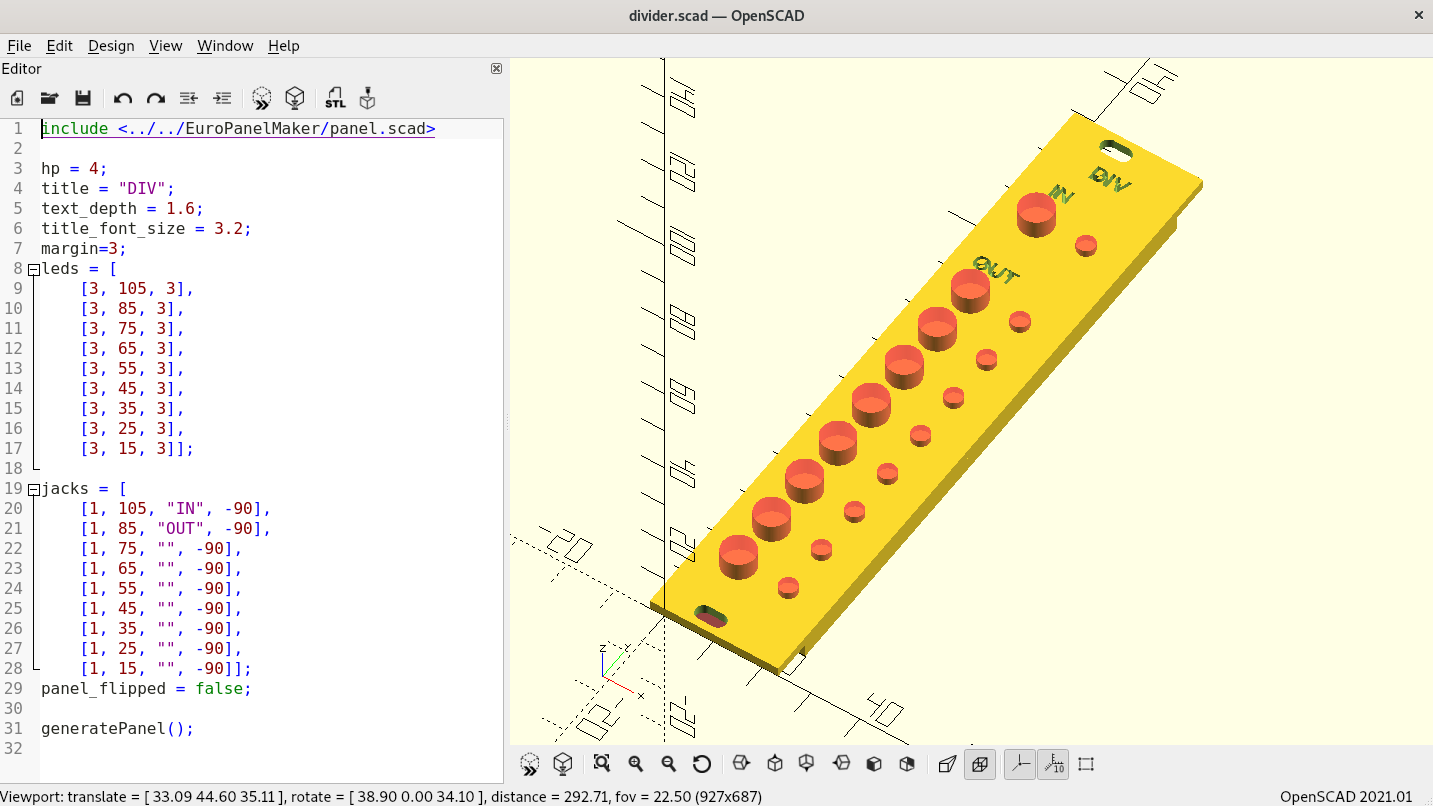 Conclusion
I might add a couple more features before I make an open-source PCB for this. Maybe buffers for the output as well as an internal clock mode. What do you think I should add?
Let me know if you've built it. Tag me on Instagram @benjiaomodular. I also have a couple of demos there!