Dual Boosts
Introduction
This is a 4HP utility module with two boost channels to amplify any audio signal up to 10V peak-to-peak. The panel is 3D printed with files available below. The circuit was built on perfboard.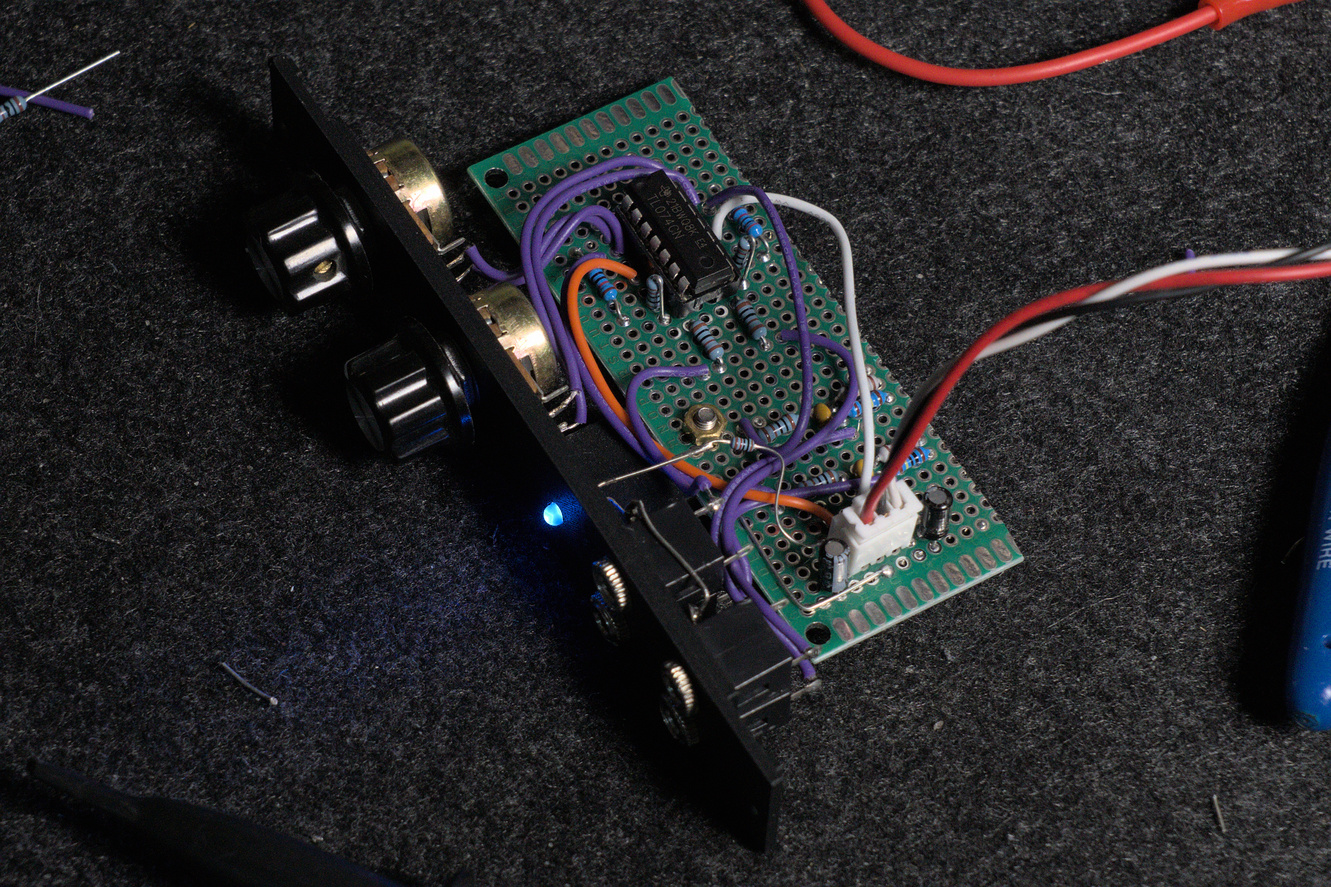 Schematics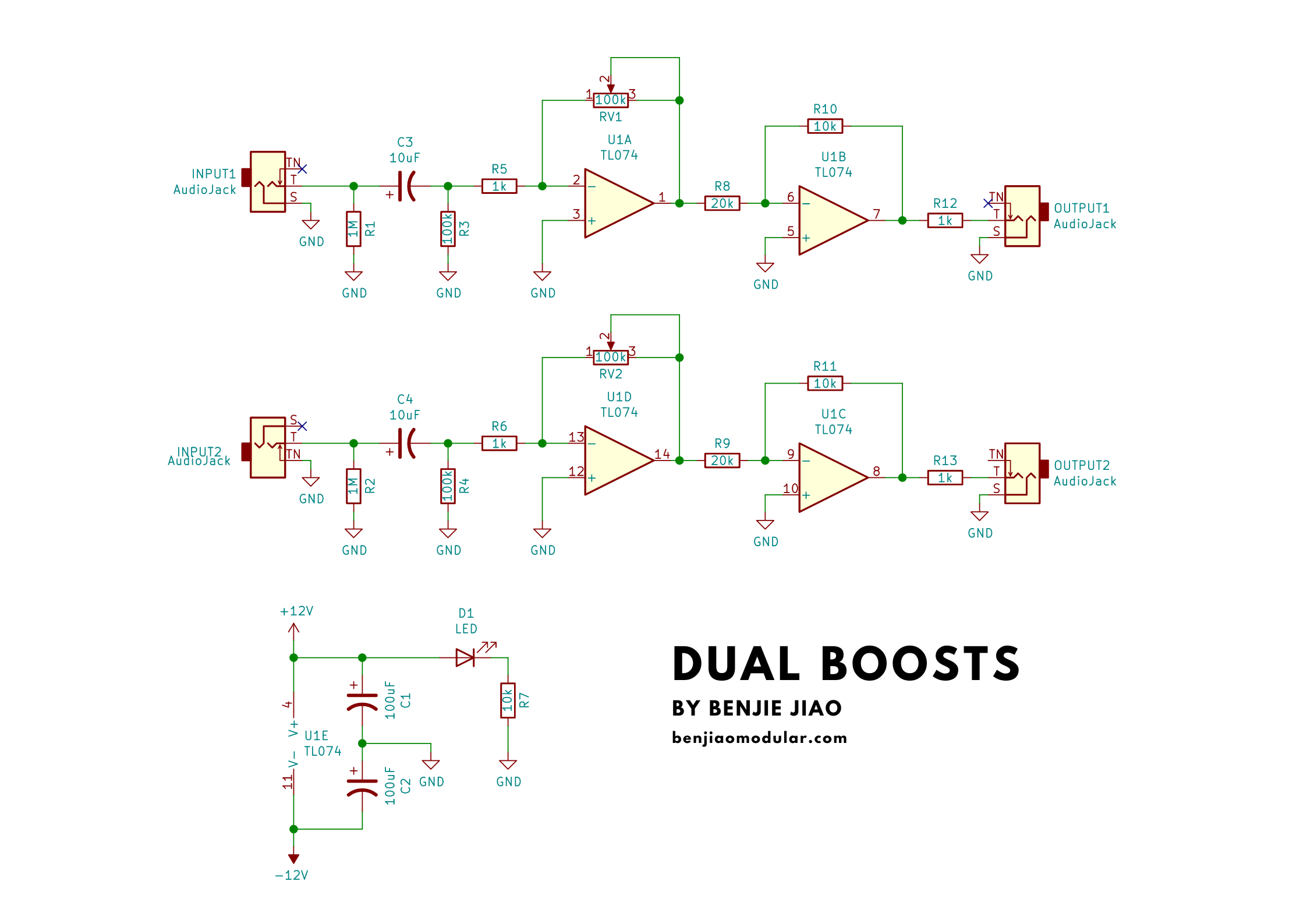 Panel
I printed this using ESUN Matte PLA on my Ender 3. It was printed face down on to the glass bed to get a smooth finish. You can find my STL files and SCAD files on my Github.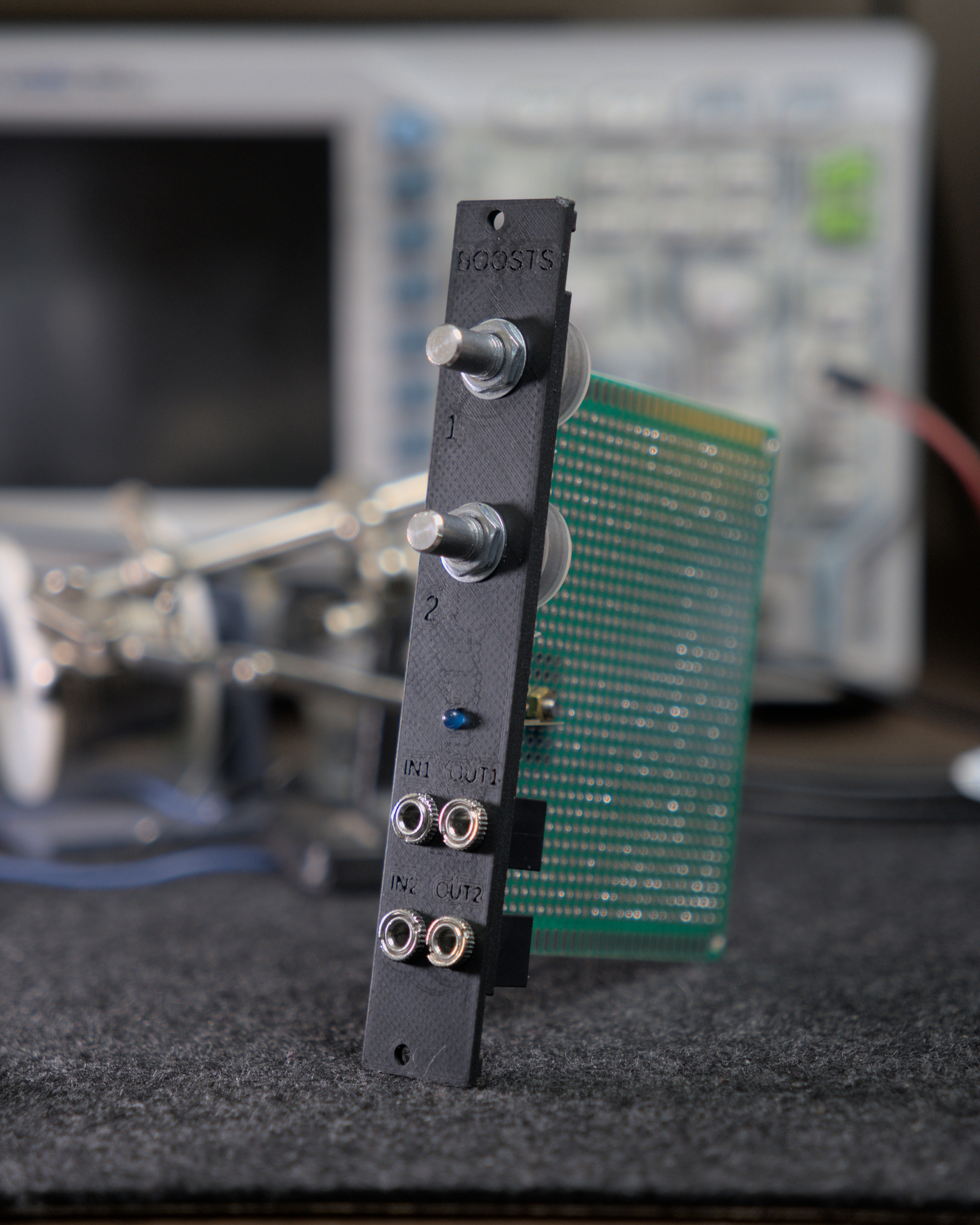 Conclusion
Let me know if you've built it. Tag me on Instagram @benjiaomodular.