euro2breadboard
Introduction
Took a short break from building synthesizer modules to design this simple utility PCB for breadboard prototyping.
It'll let you connect standard Eurorack 10-pin IDC power supplies on to a breadboard. It also has an option to use JST XH2.56 3-pin connectors–which I use for my own personal builds.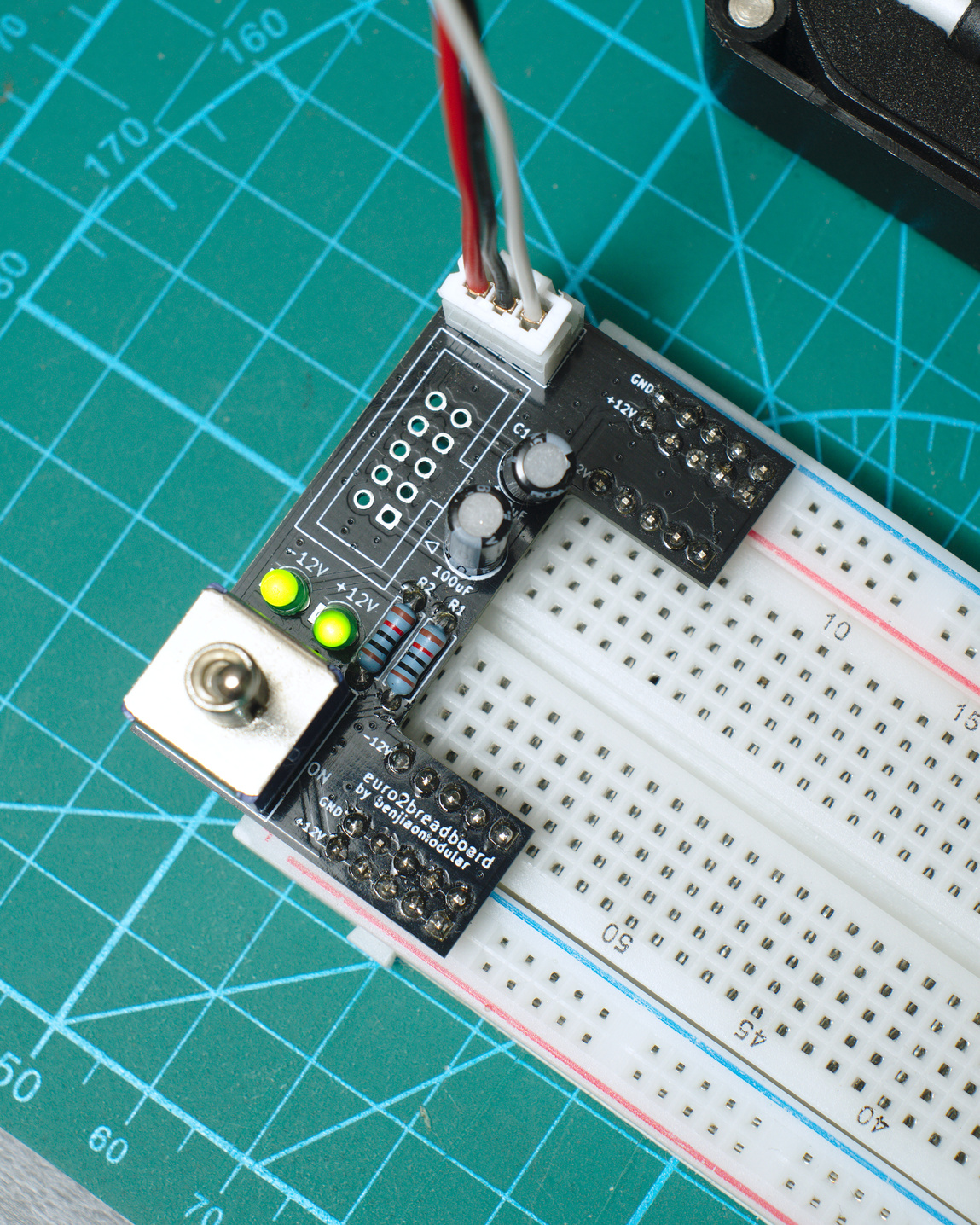 Build
Bill of materials
| # | Value | Type | Part # |
| --- | --- | --- | --- |
| 2 | 100uF | Capacitor | |
| 2 | 10k | Resistor | |
| 2 | 02x05 Male | Pin Connectors | |
| 2 | 01x05 Male | Pin Connectors | |
| 2 | 3mm | LED | |
| 1 | JST-XH 1x03 | Socket Connector | |
| 1 | IDC 2x05 | Socket Connector | |
| 1 | Toggle Switch | On-On DPDT | MTS-202 |
Schematics
The circuit is composed of an on/off switch, indicator LEDs for positive and negative rails, some bulk capacitors, 2.54 spaced pin connectors, and power connector sockets.
For the power conector socket, you may chose between a JST XH2.54 connector and standard eurorack 10-pin IDC connector sockets.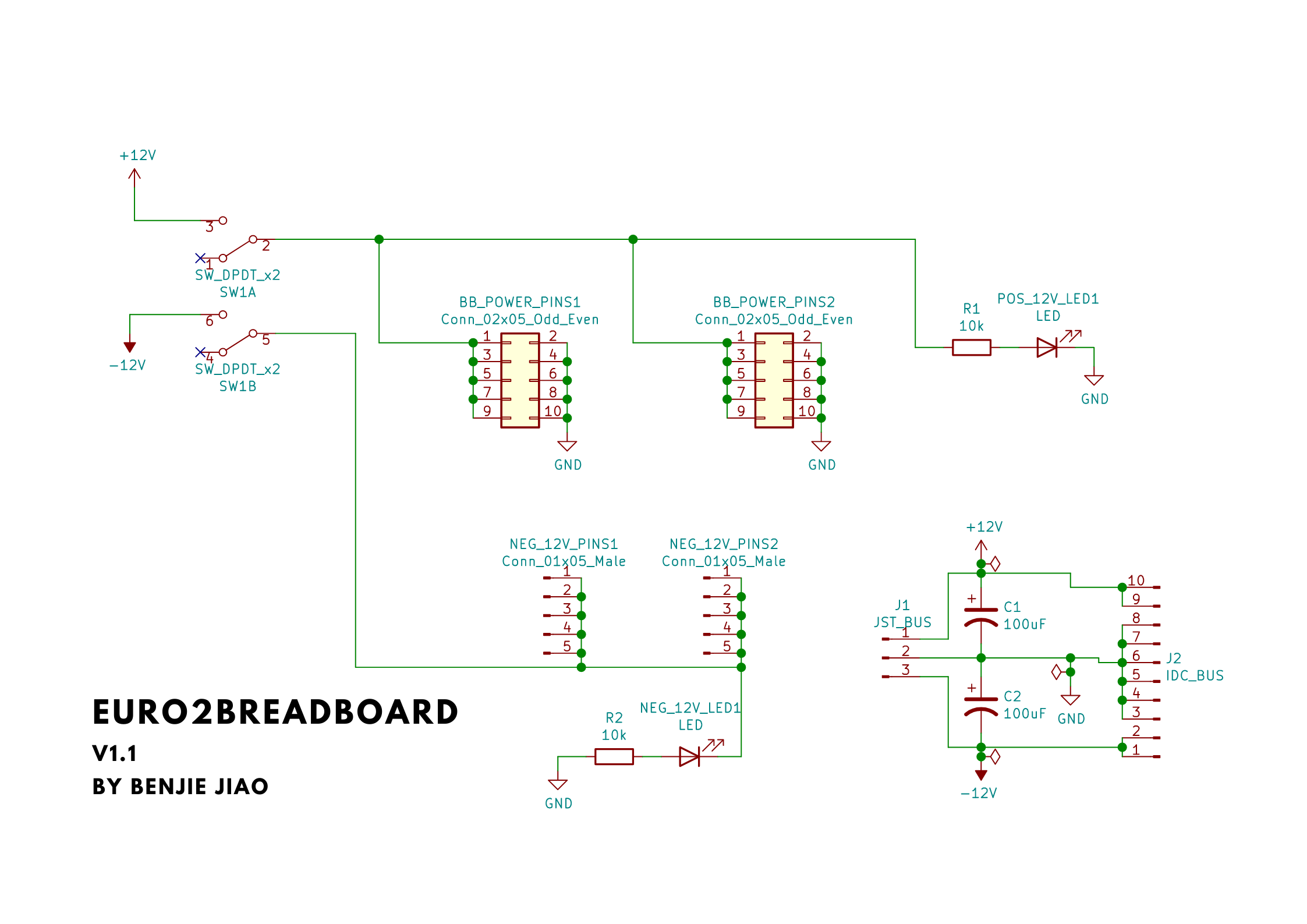 PCB
PCB shops use Gerber files for etching copper traces, printing lables, drilling holes, and other manufacturing details. You can download my zipped files for a version you like and upload those into their website.
My PCBs in the MiniSynth series were sponsored by PCBWay – a great option for prototyping. Use their Quick-order PCB tool to get an instant quote on the files.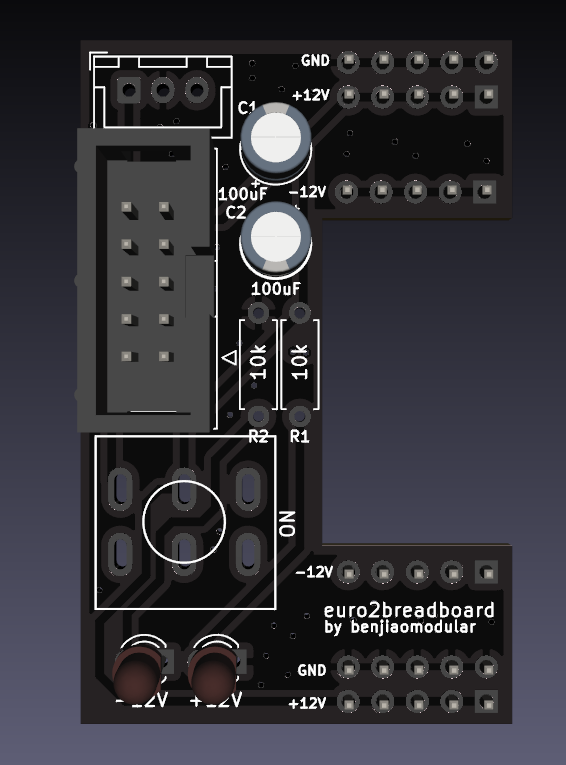 You can also go to the PCBWay community page to order the PCBs directly from them: euro2breadboard v1.1
Versions
v1.1 - Quick fixes (Unverified)
This version fixes issues found in the initial release.
Fixed spacing for pins.
Updated footprint for toggle switch to have more allowance on the pin size.
Swapped position of the toggle switch and the indicator LEDs so the user can have a better view of the LED.
v1.0 - Initial release
This is the first release of the module.
Issue: Pin spacing a bit off from standard breadboard spacing.
Issue: Holes for the toggle switch pins were too tight.
Demos
Watch me build and talk about this on Youtube:
Conclusion
This module has definitely saved me some space on my workbench. The toggle switch also means that I don't have to unplug and wear down some wires when troubleshooting.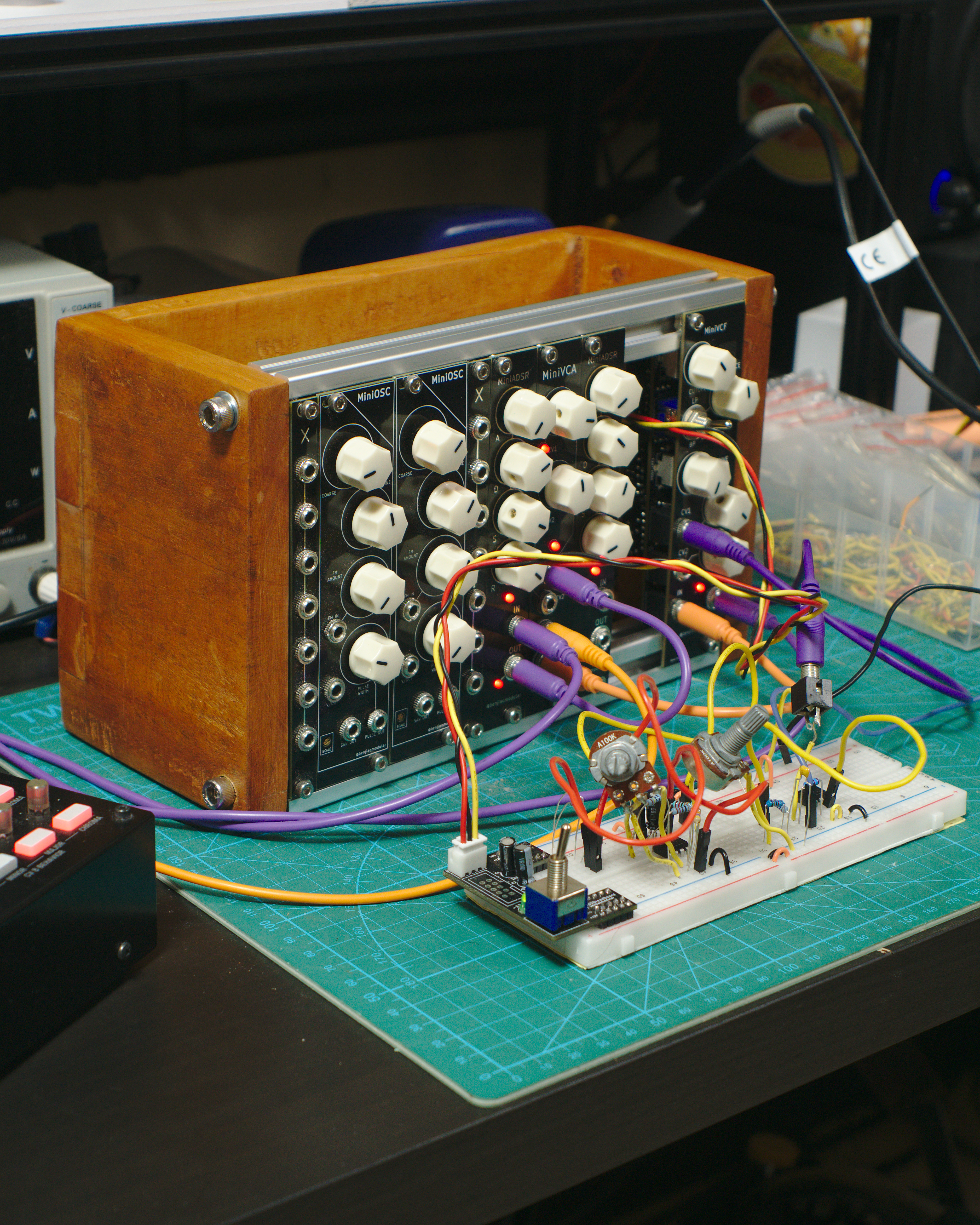 Let me know if you've built it! Tag me on IG @benjiaomodular.