Simple Resonant Low Pass Filter
This one's not perfect, as with a lot of my earlier builds, but it works. Built for +9V power supply.
My demo:
Schematics
This was originally based on an LPF from Moritz Klein's Active Filters & Resonance Filter Video. I modified his circuit to work with my 9V power supply.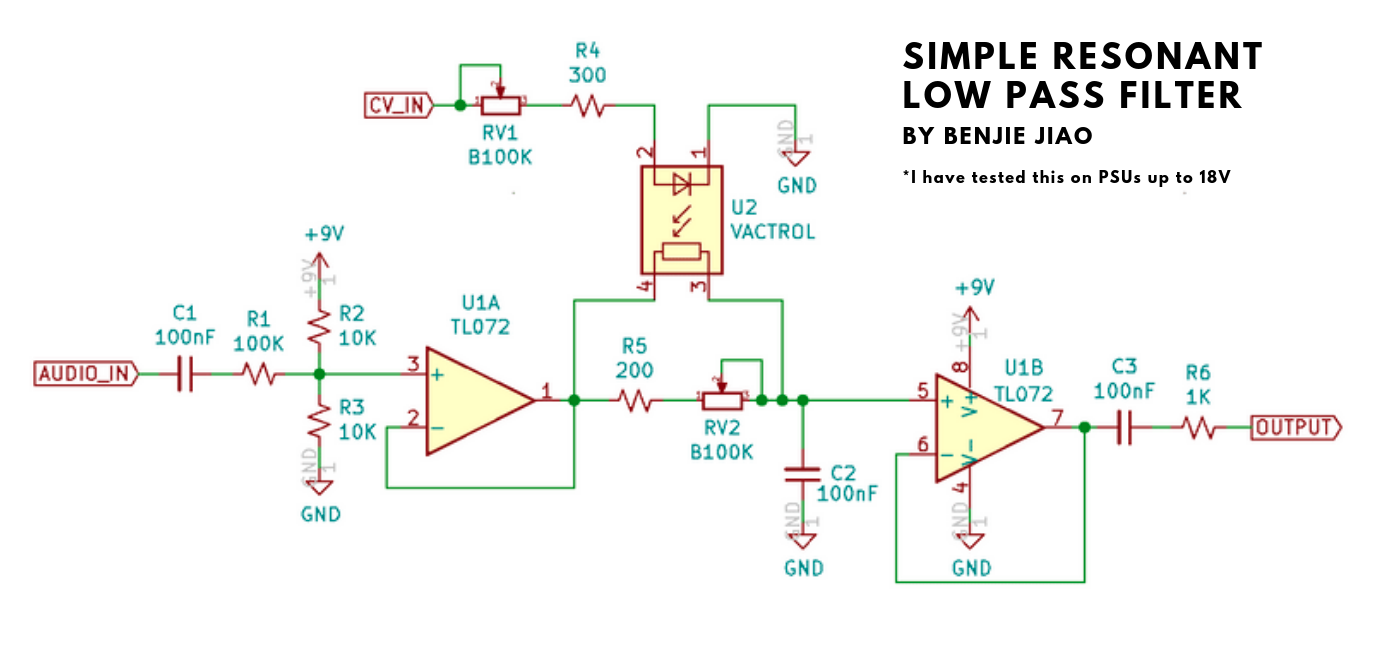 Power supplies up to +18V work well with this too. You can add a voltage divider at the end to tame down the output volume when using higher supply voltages.
Let me know if you've built it! Tag me on IG @benjiaomodular.